An online store or online store is a store that offers a variety of goods and services for sale via the Internet, like a completely ordinary store. After entering the site, customers can choose the product or service they want and use various payment methods according to the conditions considered by the seller, such as payment by bank card before delivery or payment after receiving the goods. Select one's house and even consider the method of sending it, if it is possible to send it by courier, regular mail, Pishtaz post, etc., and after confirming the order through the site sales manager, the product will be sent to the buyer. Well, as you can see, the seller and the buyer do not need to see each other, and the goods and services are provided in the most convenient way possible, and the cost is also paid.
What is a store site?
Store sites are designed and launched for a variety of purposes, here are some of them: Introducing and selling brands Introducing and selling products Compare products Compare prices Sale of physical goods Selling digital and downloadable goods Beit Company, specializing in designing a variety of unique and new store sites and professionally examining the needs and tastes of customers, is ready to provide expert advice to start a business and then support until the desired result is achieved.
Advantages of using a store site
In this section, we will examine the differences between an online store and a traditional store:
Differences in terms of store location and time
Well, in a traditional store, customers have to physically go to the store at certain times to buy the products and goods they want, as well as to consult with the sellers about that product or service. Think about how many hours a day sellers are in their stores? What about holidays?
But by having an online store, customers can buy the goods or services they want at any time of the day and night, wherever they are, without the need for a physical presence at a specific place and time.
Differences in terms of variety and number of goods
In terms of the variety of products that you can offer in a traditional store, it depends on how big your store space is, but in an online store
You can offer all kinds of goods, both in terms of variety and number, and you do not need a physical environment, and your store can be your only website.
Ability to review and compare your products and services
In traditional stores, customers can observe and touch the products closely and ask their questions to the seller, of course, if the seller has enough information or the patience to provide accurate details and specifications of the product. (It is not possible to compare the quality, specifications and price of products with other competing stores)
But in an online store, customers can, through the descriptions provided below each product, available pictures and videos, review the opinions of customers who have already purchased that product, as well as online consultation with the seller, their desired product or service from Compare any aspect such as price, discount, specifications, after-sales service guarantee, etc. with other stores that supply that product or service, and after a thorough review of all items, proceed to purchase.
Differences in terms of how to pay
In online stores, when shopping online, you can make safe and convenient purchases from any place and at any time of the day and night only by using a bank card whose second password has been activated, and there is no need to transfer cash.
Reduce costs associated with starting a business
Better and more targeted introduction of each product
No need for physical confrontation between buyer and seller
Ease of buying and selling
Requires less staff
Provide better service and advice to customers
Ability to sell and provide services on a 24-hour basis and even on holidays
Professional web page design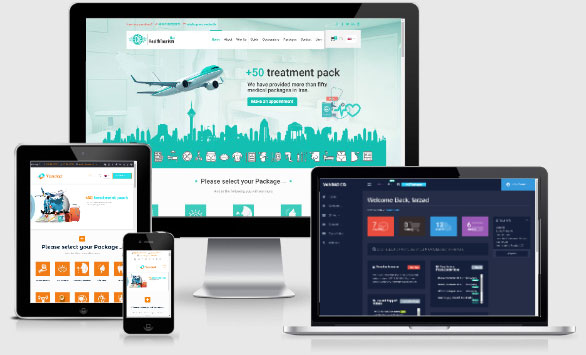 We will give you the best ...
Store site features
Beit website design company offers various features in store site design, which in addition to the above, Beit company will implement other sections in a custom and dedicated manner according to the needs and desires of its customers.